Discover more from WorkWithAI.com's Daily Newsletter
We help you work with AI, in just 5 min a day. Get all the best info about the AI revolution delivered daily to your email, for free!
JPMorgan Created an AI Model to Predict How the Fed Will Act
⚡ Today's Highlights
📰 News: JPMorgan created an AI model for detecting trade signals

💰 Funding: Pinecone, DeepHow, Levitate, Ctrl

🦾 Tools: AI tools to help any business grow

📅 Events: EmTech Digital, MIT Tech Reviews signature AI conference, starts next Tuesday (March 2)!
---
📰
Today's Top Stories
(4 min read) (Source: BNN Bloomberg)
TLDR: JPMorgan has developed an AI-powered model, based on OpenAI's ChatGPT, that can detect the tenor of Fed policy signals and give off tradeable signals.
The model analyzes Fed statements and central-banker speeches from the past 25 years to rate them on a scale from easy to restrictive, with the resulting Hawk-Dove Score potentially predicting changes in policy.
The tool is one of the earliest adoptions of ChatGPT technology on Wall Street and is expected to expand to more than 30 central banks worldwide, providing investors with a trading edge.
(4 min read) (Source: Axios)
TLDR: The Center for American Progress is calling on the Biden administration to enforce its Blueprint for an AI Bill of Rights through an executive order, including creating a White House Council on Artificial Intelligence.
The non-binding blueprint provides principles for deploying AI technology, including preventing algorithmic discrimination and protecting data privacy, but AI continues to flourish unregulated.

Lasting AI regulations will require congressional action, but the American Data Privacy and Protection Act already includes AI language and could be a feasible pathway for guardrails. BSA The Software Alliance is proposing updates, such as clear thresholds and an enforcement system for consequential decisions.
(2 min read) (Source: Reuters)
TLDR: The AI Act is being drafted by the European Commission to regulate the use of AI technology. The act is expected to classify AI tools based on their perceived risk levels, ranging from minimal to unacceptable. The areas of concern include biometric surveillance, discriminatory language, and spreading misinformation.
An early EU agreement mandates that companies that use generative AI tools, including ChatGPT, must disclose any copyrighted material used to develop their systems. This provision was a late addition that requires transparency, rather than an outright ban on copyrighted material.

The act is meant to protect citizens' rights while fostering innovation and boosting the economy. Despite concerns, high-risk AI tools will not be banned, but companies using them will need to be highly transparent in their operations.
---
💰 Funding Alerts
---
🦾
Trending Tools
---
👀 
More Reading
---
🌎 Fresh Content
Jaime Teevan on the Future of Work
Jaime Teevan, Chief Scientist and Technical Fellow at Microsoft, joins Reid Hoffman and Aria Finger on the Possible podcast to discuss how we might best use AI, get a lot done with microtasks, and reimagine measures of productivity. (Spotify)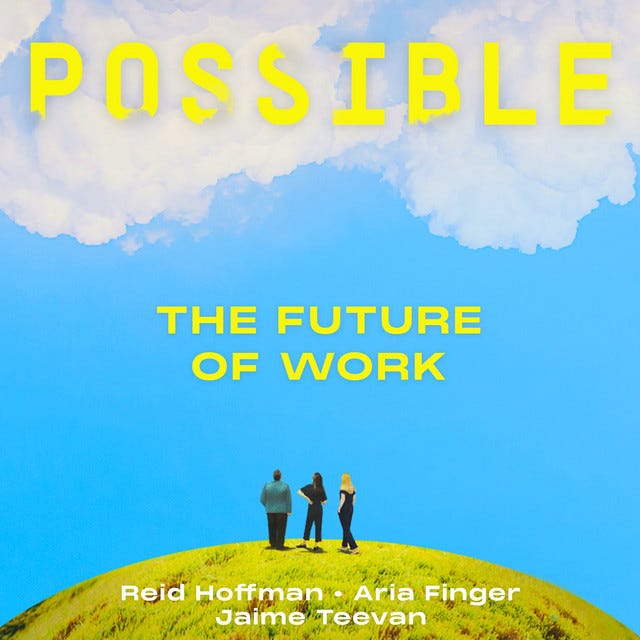 Three Trends in VC-Backed Cloud | Greylock
From core foundation models to applications built on top of them, AI is becoming the enabling platform technology of today. As AI matures, it offers an entry point for startups to disrupt incumbents, and may even lead to a fourth cloud behind the Big 3. The Greylock podcast discusses how AI infrastructure, vertical specialization, and security will change VC-backed clouds. (Greylock Podcast)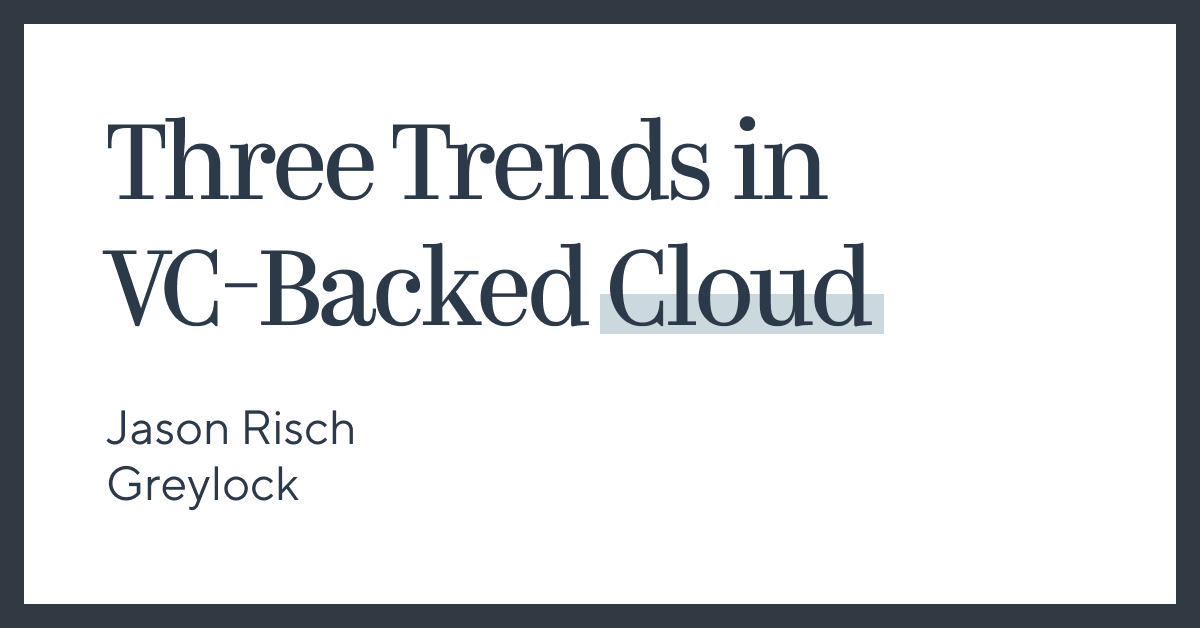 ---
📚
Research
Exploring the role of AI in the ICU (Medical Xpress)
---
📅
Upcoming Events
EmTech Digital (May 2-3, 2023 / In person on the MIT campus or Virtual), MIT Technology Review's signature AI conference, provides CIOs, CPOs, and IT decision makers with the technical insight and business expertise to implement AI systems that enhance products, improve customer experiences, and ensure market success. This year's conference focuses on the game-changing power of generative AI and how it will impact creators and clients alike. We'll explore the models behind the technology and the legal implications of generated content. We meet leading researchers and explore hands-on case studies of amazing applications of all forms of AI.

ODSC East 2023's AI Expo (May 9-11, 2023 / In person at Boston Hynes Convention Center or Virtual) will be hosting talks from some of the best and brightest minds in data science and AI. Attend partner sessions that offer compelling insights on how to make data science and AI work for your industry, with topics including Machine Learning & Deep Learning Platforms, MLOps & Data Infrastructure, Data Annotation & Data Labeling, Data Analytics & Decision Intelligence Systems, Machine Learning on the Cloud & Big Data. Network with over 4,500 data science and AI experts and join the most influential Data Science community worldwide.

The Data Innovation Summit (May 11-12, 2023 / In person in Kistamässan, Stockholm or Virtual through Agorify) is the largest and most influential annual Data and AI event in the Nordics and beyond, bringing together the most innovative minds, enterprise practitioners, technology providers, start-up innovators and academics, working with Data Science, Big Data, ML, AI, Data Management, Data Engineering, IoT and Analytics, in one place to discuss ways to accelerate AI-driven transformation throughout companies, industries and public organizations. It is the place to be for all professionals and organizations working with the utilization of data and AI innovation for enhancing customer experience, improving operational processes, enabling future sustainability, reinventing business models, or developing data-driven products and services.
---
🧠
Resources
ChatGPT can assist with various tasks to help businesses make better decisions. From sentiment analysis of customer feedback to developing referral programs and customer surveys, ChatGPT can provide data-driven solutions to help businesses grow and improve. Utilizing ChatGPT's expertise can save your business valuable time and resources.
Sentiment Analysis of Customer Feedback
ChatGPT will analyze a body of text or web page to determine the sentiment from customers regarding a certain product.

Prompt: "As a language model, can you analyze a body of text or web page and determine the sentiment from customers regarding a certain product? Please ask me for the product name and any additional information you may need to complete this task."
Referral Program Development
ChatGPT will provide a data-driven plan for developing an effective referral program to help a business owner grow their customer base.

Prompt: "Can you develop a data-driven plan for an effective referral program to help me grow my customer base? Once you have the plan, I will provide more information about my target audience, products/services, and marketing strategies to help you create a customized referral program to achieve our growth goals. Please confirm that you're ready to begin by saying 'Ready to develop the plan.'"
Customer Survey Development
ChatGPT will help a business owner develop a customer survey to gather insights and feedback.

Prompt: "Can you help me develop a customer survey to gather insights and feedback? Please ask me for more information about my target audience, products/services, and goals for the survey so that you can create an effective and comprehensive survey."
---
That's all for today's email! If you want more please follow us at the social channels linked below, or check out our website!
Share our newsletter: If you like our work please share/forward this email with your friends, colleagues, and family. It's the best way to support us!
If this email was forwarded to you please sign up here to continue receiving them.
Want your content, product, jobs, or event featured in our newsletter? Reply to this email with the details, and our team will reach out to you.
Do you use AI for work? Tell us how, and you could be featured in our newsletter!
Check out our website for more resources, including a list of AI investors, products, events, and twitter follows.
For an archive of all our posts, click here.
We'd love to hear from you! You can always leave us comments or feedback by replying to this email!
Powered by AI. Curated and edited by Humans.
---