Discover more from WorkWithAI.com's Daily Newsletter
We help you work with AI, in just 5 min a day. Get all the best info about the AI revolution delivered daily to your email, for free!
April 10-14 AI Wrap Up Pt. 1
🌯 The Weekend AI Wrap Up Pt.1 🌯
Hello everyone,
In case you missed anything here's the quick recap of this week's top News, Funding, and Content. 
Thanks as always and enjoy the weekend,
The Work With AI Team
---
📰 This Week's Top Stories
- AI Developers face Server Shortage at AWS, Microsoft, Google (link)
- New York City Adopts Final Rules on Automated Decision-making Tools, AI in Hiring (link)
- SV Angel to convene tech execs on AI policy (link)
- Announcing OpenAI's Bug Bounty Program (link)
- Biden administration is trying to figure out how to audit AI (link)
- Free Dolly: Introducing the World's First Truly Open Instruction-Tuned LLM (link)
- Nvidia enhances mid-range video gaming chip with AI technology (link)
- Announcing New Tools for Building with Generative AI on AWS (link)
- First-of-its-kind open source project brings your animated drawings to life (link)
- Stable Diffusion XL (link)
- Introducing Text-Based Editing in Premiere Pro, Properties panel in After Effects, and much more (link)
- Schumer lays groundwork for Congress to regulate AI (link)
- A responsible path to generative AI in healthcare (link)
---
💰 Funding News
---
🔥 Hot Content
1. ChaosGPT is a purposefully misaligned AI with the objectives of "destroying humanity", "establishing global dominance", and "attaining immortality". Sounds like an easy way to cause a global disaster. Thankfully, it didn't get very far and we're all still here. Check out this VICE article on it. 
2. Marques Brownlee put together an awesome comparison between Google's chatbot Bard and Microsoft's chatbot Bing. Bing is clearly ahead of the game but it seems like Bard has been improving behind the scenes and provided more coherent answers than I think many of us would have expected.
3. Two Minute Papers made an excellent breakdown of Microsoft's research on GPT-4 and AGI and what it could mean for the future of AI (and potentially AGI)!
4. Brookings put together an informative podcast about how generative AI is emerging in the workplace and what it could mean for workers in various industries. This episode of TechTank seeks to answer the question on so many people's minds: Will Generative AI Kill Jobs?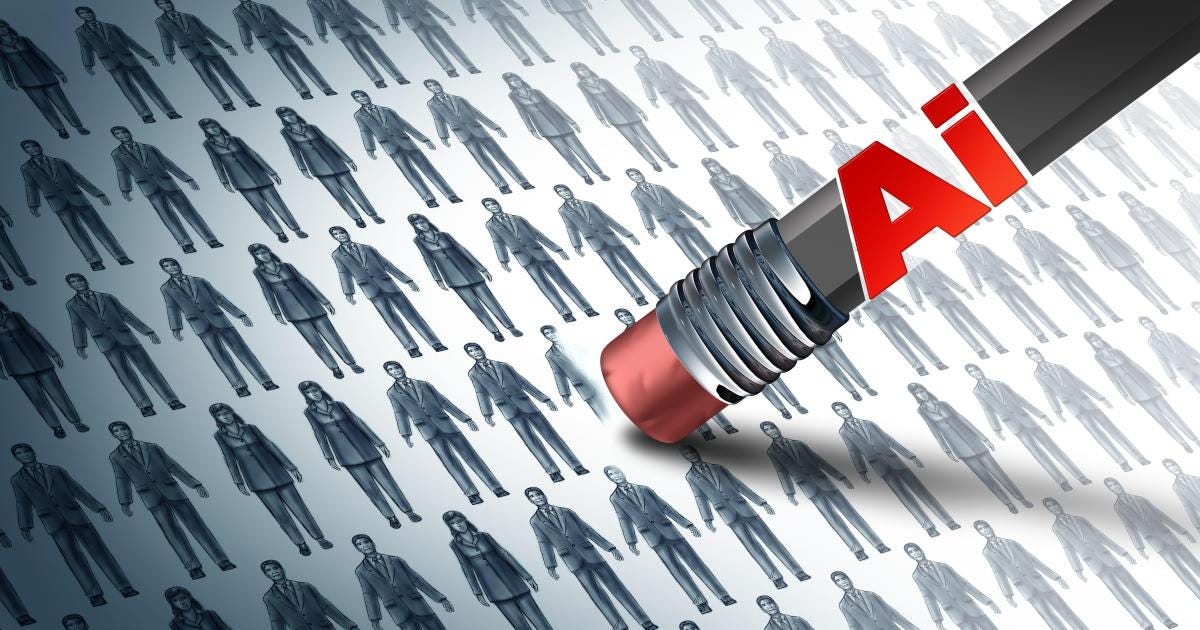 On this episode of the TechTank Podcast, co-host Darrell West, is joined by John Villasenor to discuss if generative AI will it take jobs and if so, what sectors will be affected.
5. Greylock partners Reid Hoffman and Seth Rosenberg discuss how AI is revolutionizing the financial services industry with Ramp CEO and co-founder Eric Glyman. They explore how machine learning is helping fintech companies like Ramp automate and improve expense management, payments, reporting, and more. All the incredible innovations in business software and the introduction of AI tools have certainly made it a great time to be an entrepreneur!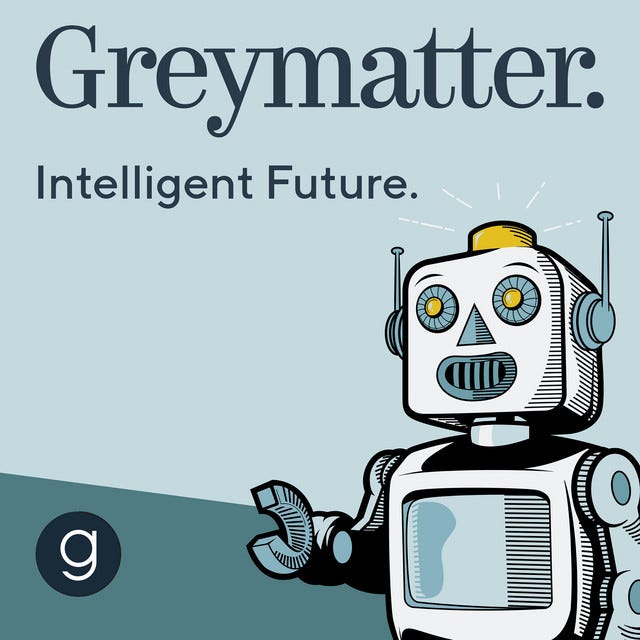 Listen to this episode from Greymatter on Spotify. Fintech has perhaps the most to gain from artificial intelligence technology. Even slight improvements in forecasting default ...
6. Nick Bostrom, a professor at the University of Oxford and director of the Future of Humanity Institute, discusses the recent developments in machine superintelligence and what it could mean for the future. As AI continues to improve, it presents several existential risks like the alignment problem. But if it is handled correctly, it could result in an intelligence boom and solve many of humanity's oldest problems. 
7. Amanda Wasielewski, author of Computational Formalism, joins the Practical AI podcast to discuss the overlap that has been created between art historians and computer scientists and how generative AI is becoming an incredibly important tool that may redefine many artistic mediums.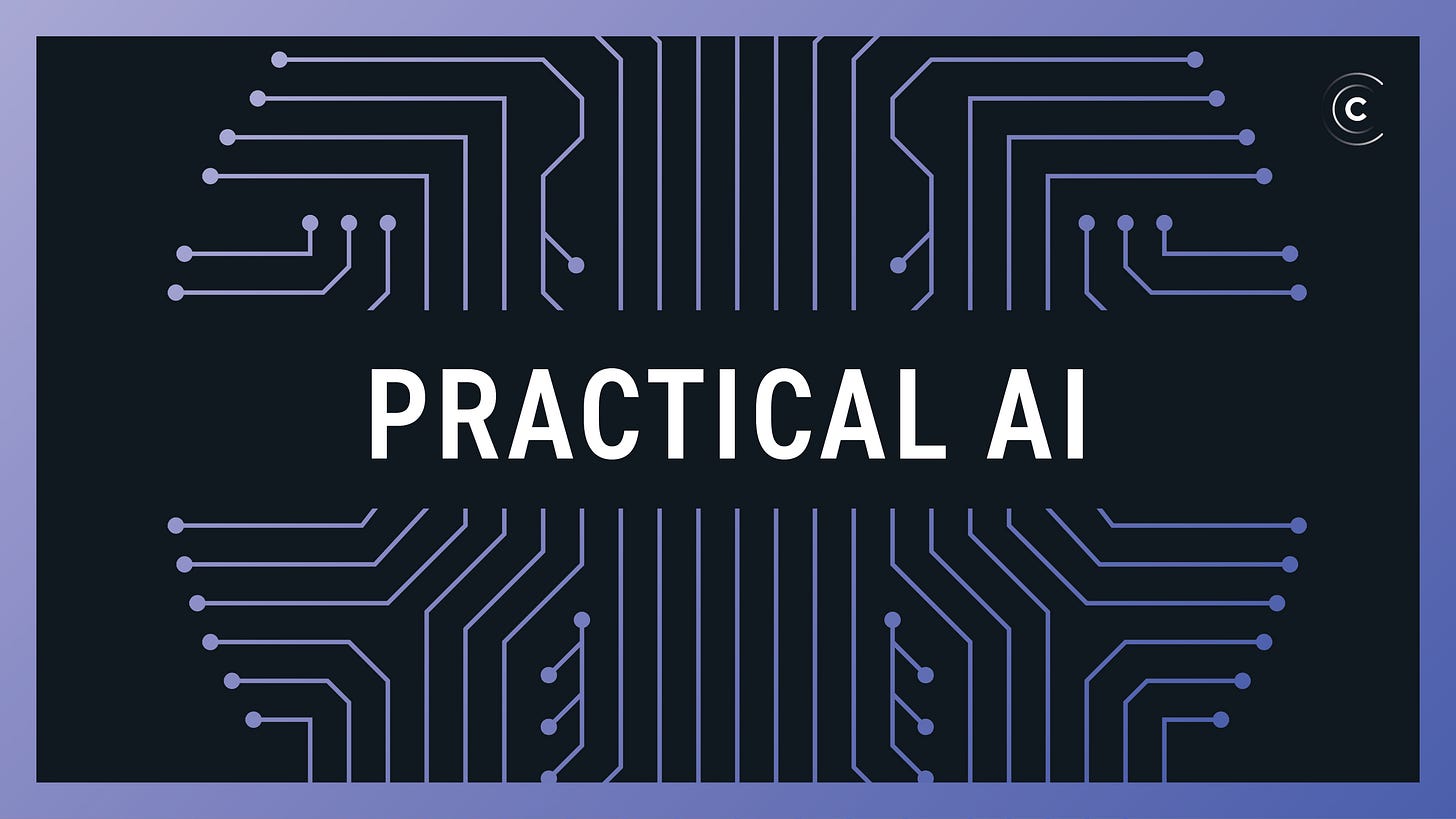 Computer scientists as rogue art historians with Amanda Wasielewski, author of Computational Form...
What can art historians and computer scientists learn from one another? Actually, a lot! Amanda Wasielewski joins us to talk about how she discovered that computer scientists wo...
8. Investing legend Warren Buffett provided his impression of AI, stating that it's extraordinary but he's not sure if it's beneficial yet. 
9. Lex Fridman sat down with Max Tegmark, physicist and AI researcher at MIT, co-founder of the Future of Life Institute, and author of Life 3.0: Being Human in the Age of Artificial Intelligence, to discuss the 6-month pause on large AI experiments.
---
That's all for today's email! If you want more please follow us at the social channels linked below, or check out our website!
Share our newsletter: If you like our work please share/forward this email with your friends, colleagues, and family. It's the best way to support us!
If this email was forwarded to you please sign up here to continue receiving them.
Want your content, product, jobs, or event featured in our newsletter? Reply to this email with the details, and our team will reach out to you.
Do you use AI for work? Tell us how, and you could be featured in our newsletter!
Check out our website for more resources, including a list of AI investors, products, events, and twitter follows. 
For an archive of all our posts, click here.
We'd love to hear from you! You can always leave us comments or feedback by replying to this email!
Powered by AI. Curated and edited by Humans.
---